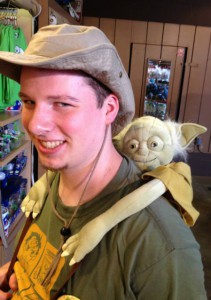 Brian Porter came to ASR Solutions just over one year ago. Working as a consultant, he supports clients with their Back Office processes. Brian adapted as a fast learner at ASR, so much so, that he quickly began training clients in their own TMWSuite processes. In a short time, he has gained Billing and Settlements knowledge, and strengthened his Report development and SSRS script writing skills.
Brian hails from Carroll County, Maryland where he attended North Carroll High School. While there, Brian was an active member of the NCHS Ensemble and Theatre productions. He graduated with the class of 2005, and in 2008 Brian enlisted in the Navy. Following his service, Brian worked at Polycom for three years where duties included support for phone and IP video conferencing systems, as well as on-site setup, maintenance and troubleshooting of multiple video conferencing rooms at the World Bank. Brian is also a Gamer and Anime fan at heart. Dont be surprised if you catch him at a LAN party or the next Katsucon. Recently married, Brian and his wife have purchased their first house near his hometown, and are excited for what lay ahead on their new journey!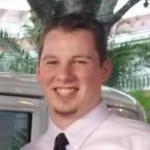 Brian Porter is a former Petty Officer of the U.S. Navy, and is no stranger to focus and hard work. While enlisted, he trained in Nuclear Engineering. Although new to the Transportation industry, his background in computer technology and his approachable personality, is the perfect combination for training support. In a short amount of time he has developed a strong skill set in Back Office and uses that knowledge gained to now train client company personnel.