ASR Solutions has been working on a TMS system integration within a mobile application design, which is powered by Eleos. Especially for trucking fleets seeking to maximize driver satisfaction and productivity, Eleos is the only driver-facing mobile platform that is programmable and unifies everything a driver needs into a single mobile app. Eleos provides the unparalleled ability to create a customizable driver app that meets the ever-changing needs of fleet customers and drivers. Eleos functions on both Android and iOS devices, allowing companies to install a software platform that works on tablets in vehicles, as well as from a Driver's smart phone.
Geo-enabled, with powerful driver workflow capabilities, the application can integrate to any back-end system. ASR Solutions assists in customization of this software platform, to ensure it can talk to the users TMS database and Telematics. This is done by utilizing SQL scripting to build a schema, logins, tables and procedures within the users TMS database as well as the Web API code for Eleos.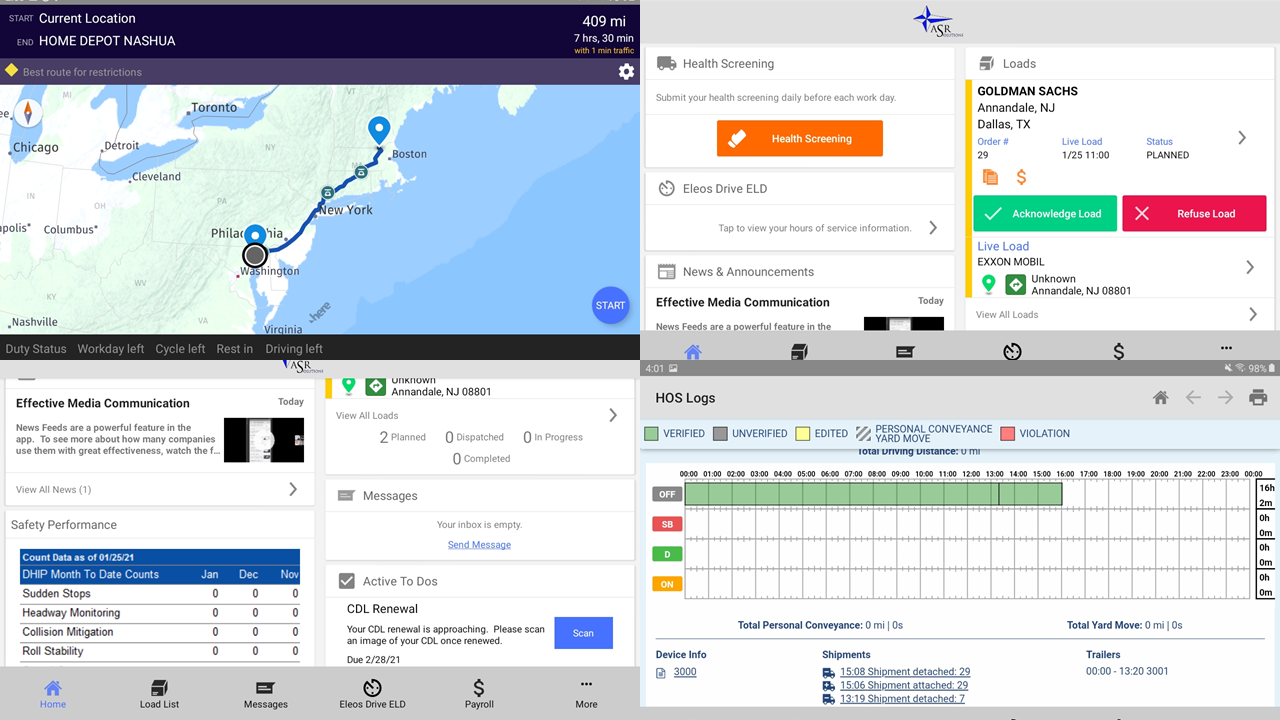 Not only is Eleos highly customizable, but it also makes dispatching nearly instantaneous. In traditional mobile communication loads must be "Sent" to the device, requiring constant effort and a delay in seeing the updates. With Eleos, loads planned or changed within the TMS system, update in real time and drivers can send their arrival or departure actions back just as quickly.