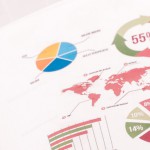 Companies go through many changes. From turn over in staffing and ownership, to technology and process changes, to growth or scale backs. Be the changes positive or negative, the fluctuations of an organization are constant, and often companies are faced with the need to search for external consulting or support services. When choosing to bring someone external on to assist your team, the business tends to go through a thorough Systems and Operations Analysis to determine what direction the business should take. The review is intended to be in the best interest of the company, and it also acts as an interview for the consulting team, to see if they are the right fit to assist you in your new direction.
Remote vs. Onsite? This is often the first question that comes up when looking at the Discovery and Analysis stage. Many times a business will choose virtual meetings and conference calls when scoping out consulting services. Or ask for a firm to remotely diagnosis their systems and come up with a plan, or scope of work involving recommendations that can help their business utilize their technology and operations processes to the best of their ability. We believe that remote instances should be left for small support purposes, like minor technical needs and report writing. No one can properly assess your company by looking at its output on paper. It's understandable that this choice can often come down to a cost situation for a lot of companies. However, if you are vetting consultants to use, and the consultants are to make any recommendations of the direction your system, team and processes should take, proper analysis can only come from being onsite. That value far out ways any expenditures that may be incurred from travel.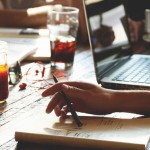 This means meeting with the entire team, Operations, Back Office, Accounting, Information Technology, not just with Owners or Executives. Don't settle for a consultant firm that thinks they can identify any gaps in procedures or a system, without seeing the day to operations and familiarizing themselves with the needs of your staff. Onsite review of the use of the system and core business process is more telling when seen direct from the trenches. The results of an onsite analysis can determine the best course of action for a company moving forward. After the discovery portion is completed, a good consulting firm will then evaluate the findings and deliver a proposed path for the second course of action. This could range from a full re-implementation of the system and/or process corrections for the client's internal team. This delivery would be a formal proposal of recommended scope of work, resources and duties that the consultant would provide, and a time frame estimate for what would be needed to complete the scope of the project.